Constructive Criticism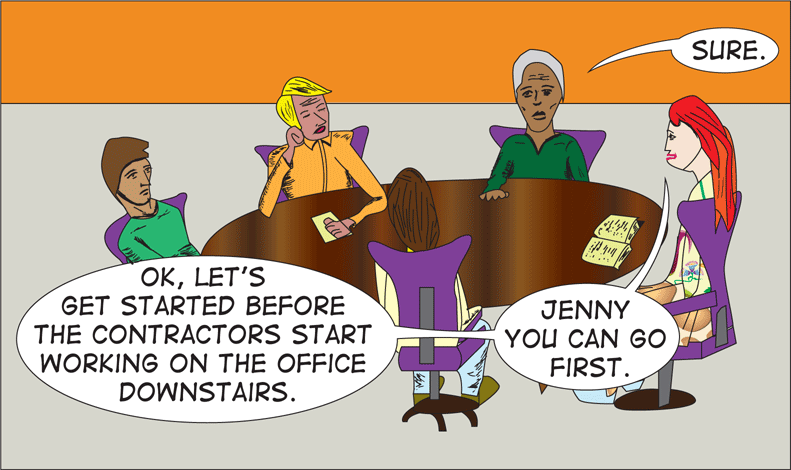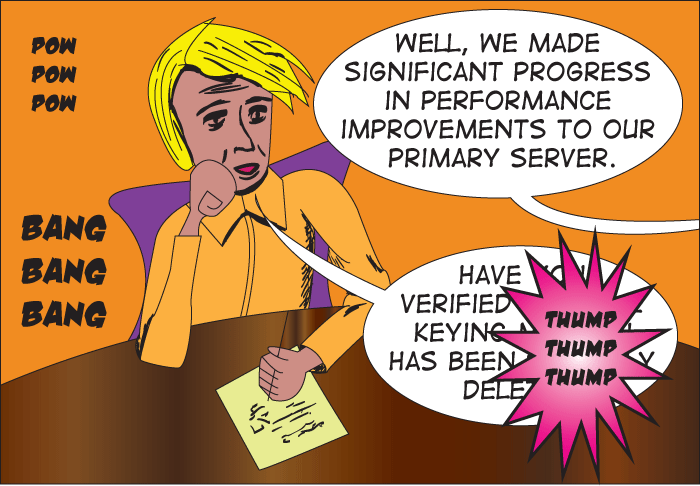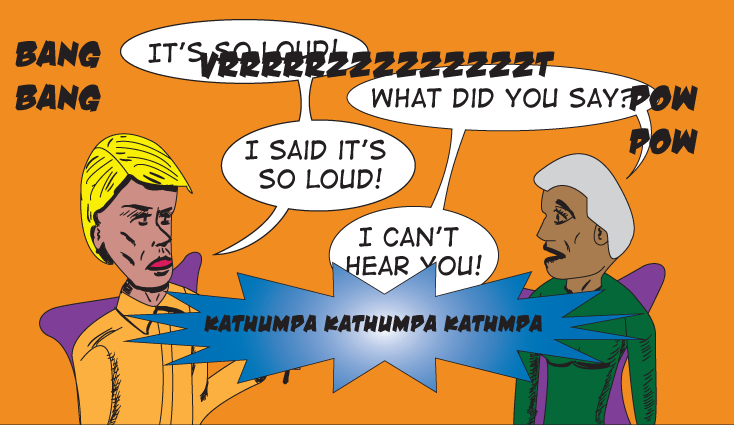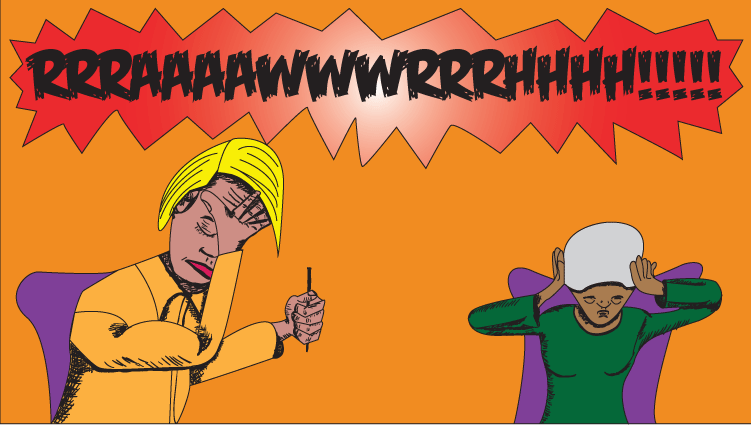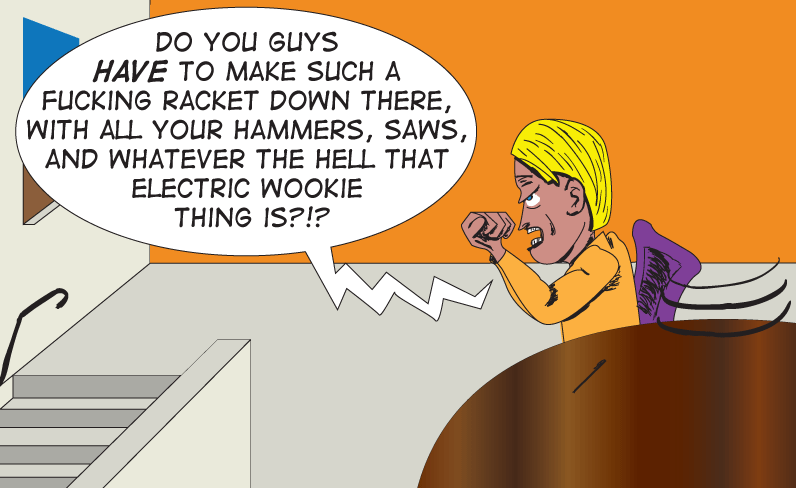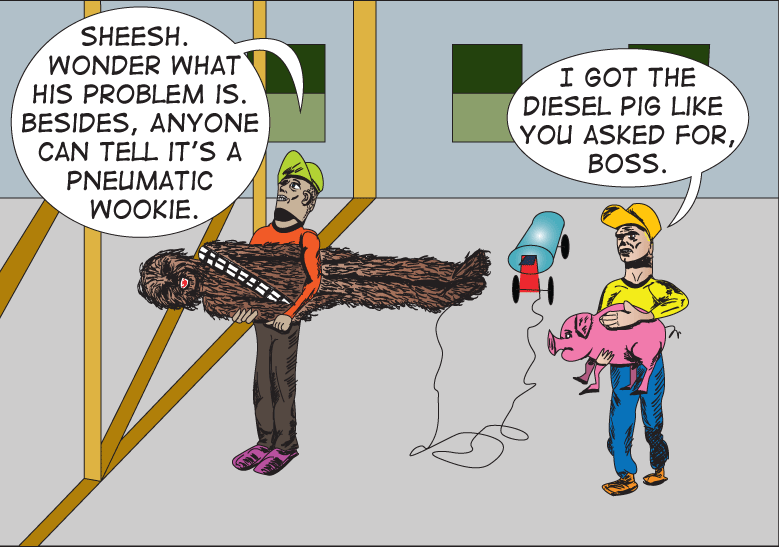 A few quick comments...
Yes, we were having a meeting at work and contractors were making a lot of noise right below us. It sounded like a variety of tools, as well as barnyard and science-fiction animals. No one lost their cool, but I can imagine.
Technical details
My very first version was a quick doodle on paper. Then I drew it in Photoshop, using a pen that gave a textured effect that looked like a pencil. Here is the B&W "pencil" sketch.
Almost everything else was done in Illustrator. The color was filled in using the "Live Paint" mode, which is pretty convenient. At the end I copied it into Photoshop for the individual frames.
It took way longer than I had planned. But I must admit, I'm pretty happy at how the Wookie drawing at the end came out.
Back to Frank's cartoon page.