---
How DOES My Garden Grow?
Strictly speaking, I guess the answer is "OK, if you keep your expectations reasonably low."

And I do!

Here are a few photos of my basil and sungold cherry tomato plant. They compose the sum total of my garden. There are a few red tomatoes (the first ones), but they're still pretty firmly attached to the plant, so it'll be September before they'll be pickable.

Note that these were all with my telephoto lens, standing as far away from them as I could get on my patio. I initially tried it with my wide angle lens but I couldn't see the essential details.

August 29, 2021
Displaying all 6 pictures
DSC_4729.jpg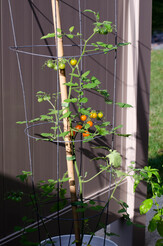 DSC_4731.jpg
DSC_4732.jpg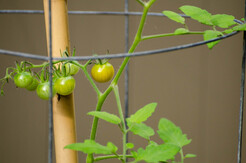 DSC_4733.jpg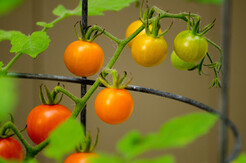 DSC_4734.jpg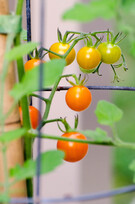 DSC_4736.jpg
---
This page last modified Aug 29, 2021.
Home

feed